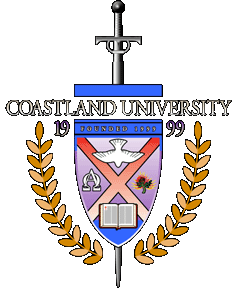 Coastland University in Southern California…a Bible College that's affordable education in a Grace filled environment.  Our students all feel that Coastland is much more than an accademic institution – it is a sanctuary – a place to experience God and His love – to grow in your knowledge of Him and the Bible. To be equiped for ministry and have a solid foundation of Biblical truth to do what God has called you to do!
Join us to earn a degree in Biblical Studies, Theology, Divinity, or Pastoral Care and Counseling, or you can enroll for personal growth!
At Coastland, Ministry is not a future goal, it's a daily call!
Email us for information or directions.  Click: INFO